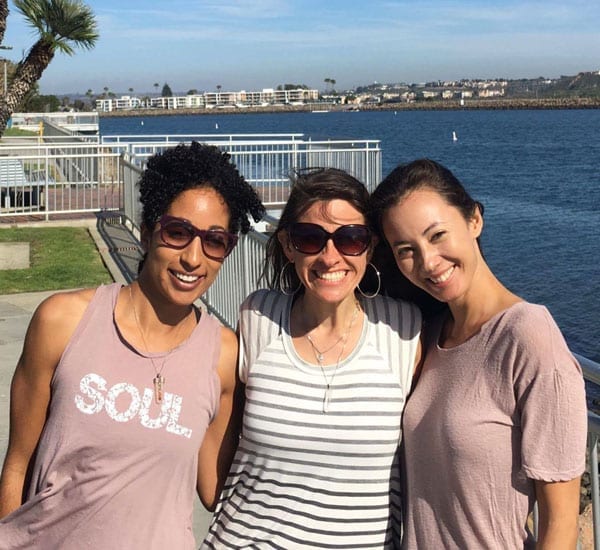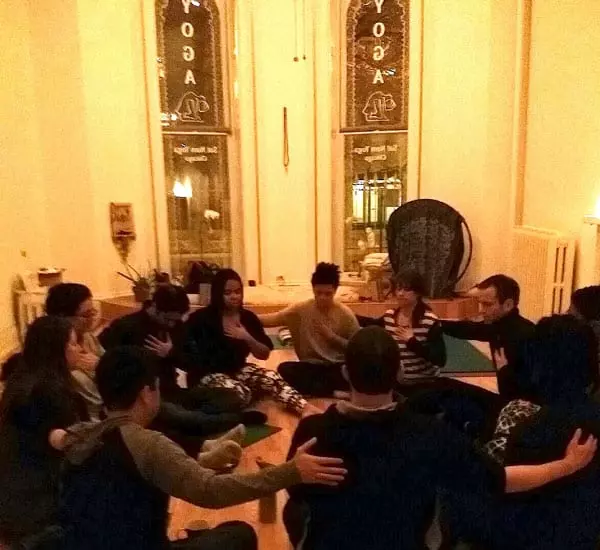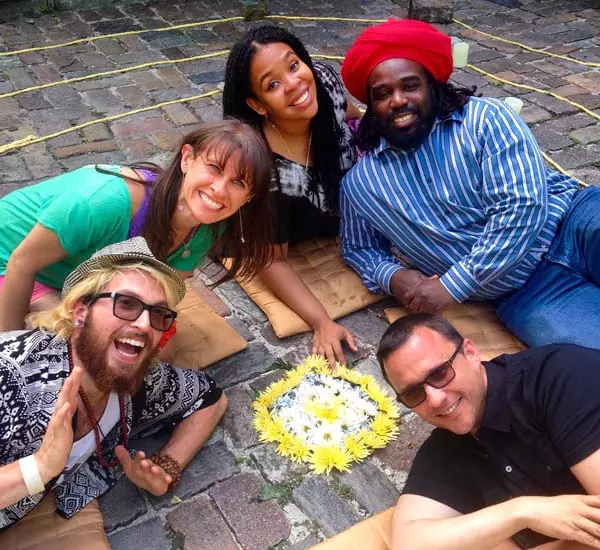 "Jerry is a very intuitive and charismatic Reiki practitioner and instructor. I did my level 1 and 2 attunements with her, and took a trip to Sedona to explore the energy fields and views with her. I've gone to her for multiple treatments and felt a sense of inner peace, contentment and have gained the clarity and balance I was seeking."
Stacy A.
"I am a regular at Jerry's candlelit Yin Yoga with Reiki classes at Sat Nam Yoga in Chicago; I look forward to this Friday night ritual as an opportunity to unwind from the hectic work week, center, focus and get an intentional start to my personal weekend time. Jerry's instruction is innovative and varies from class to class, a nice plus for repeat attendees. The combination of gentle Yin yoga instruction and meditative Reiki are an ideal combination and always leave me feeling deeply relaxed and rejuvenated; I have enthusiastically recommended the class to several friends."
Nicolette S.
"I have known Jerry for over a few years now, and have received three levels of Reiki attunements (Level 1, 2 and Master) from her. Jerry is great with people, giving each student the guidance needed to grow on their spiritual path. She is a great teacher, mentor, and friend!"
Norman Chavosky
"I feel so fortunate to have Jerry as my yoga teacher; she teaches yoga with Reiki, and it is one of the most deeply relaxing restorative yoga class I've taken. Because her yoga class was so wonderful, my interest in learning more about Reiki increased. Last year, I was attuned by her twice. Her preparation for her Reiki attunements is very thorough, and both attunements were very profound. Consequently, I now use Reiki on myself nearly every day and as a result, have experienced profound physical and emotional healing in my life. Anyone who takes a class or a course with Jerry should consider themselves lucky! She is knowledgeable, compassionate, patient and very passionate about sharing her knowledge with others."
Deborah M.
"Jerry definitely has a great ability to teach and the gift of gentle healing. I have interacted with Jerry through yoga classes, reiki sessions and exchanges, two Reiki attunements, and numerous discussions on all of the above and beyond. She is by far the most knowledgeable person I know on each of these subjects, as well as on physical and spiritual health. I very much appreciate her broad and deep knowledge, willingness and eagerness to share it, and the organized and easy to understand way she does so. She is gentle when both sharing information to newbies and her Reiki sessions and yoga classes are incredibly relaxing, healing, and restorative. She is a great gift to give yourself when looking to become more physically and spiritually healthy!"
Emily J.
"I love yin yoga, and Jerry is a magnificent teacher. When I'm in her class, I experience the relaxing and calming benefits of the yin poses along with her gentle, loving Reiki energy. I always leave feeling recharged and feeling great. Jerry has such a sweet presence, and she genuinely cares for her all of her students."
Julie T.
"Jerry is a truly gifted healer and teacher. Her amazing Yin Yoga with Reiki class at Sat Nam Yoga was my FAVORITE way to end the week. Her approach to yoga and Reiki during the class, helped me enter a deeply meditative, regenerative state. It wasn't long before I went through two attunements with Jerry (Reiki Level 1 and 2) and Reiki became fully integrated in my life. Meeting Jerry, learning from her and being a part of the Reiki community she has created, has grown my spirituality in a whole new way. I relocated overseas not long after my second attunement, but still feel fully supported by Jerry. We keep in contact and I am still learning from her, despite the physical distance. I can't say enough about Jerry to show my gratitude for having her in my life as a wonderful spiritual teacher. "
Lindsay P.