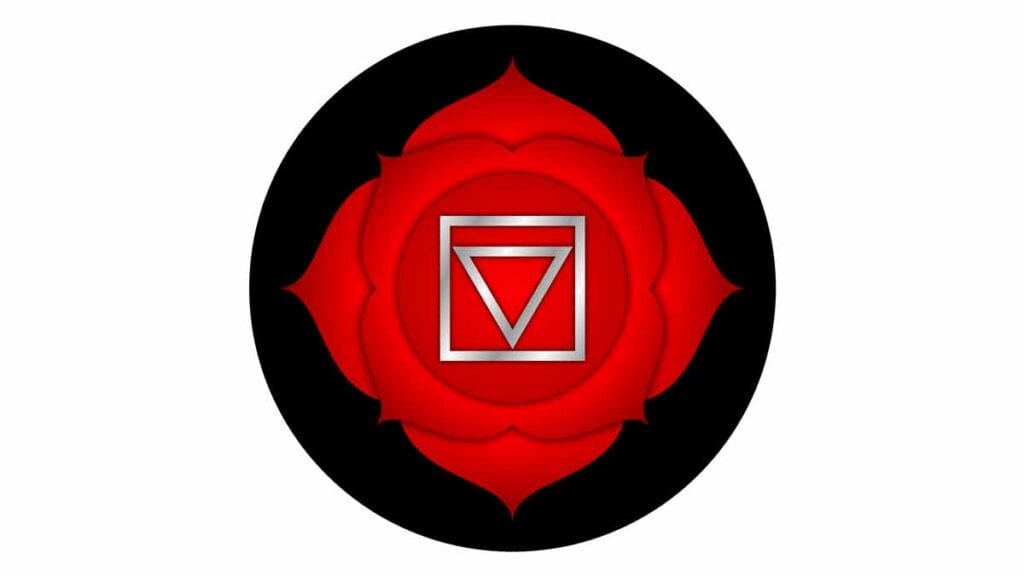 As I mentioned in an earlier post, the chakras are complimentary with the practice of Reiki.
The First Chakra within the physical body is the root chakra. The Sanskrit is Muladara, which translates to "root support."
The image of this chakra is symbolized by a red square (stable) with a downward pointing triangle (the flow of the energy is downward).
The energetic location is at the base of the spine.
The body parts associated with this chakra are the feet, the bones, legs and teeth – anything that gives a sense of structure, support and security.
The color is red. The red of our blood gives us vitality and life. This sustains us and nourishes us. Blood cells are fluid, they are created within the most stable parts of our bodies, within the marrow of the bones.
This chakra is the gateway to our past and our ancestral lineage. It is associated with grounding, security and survival. It is the source of where our story begins, within the collective of the family and the community.
A big clue for me when this chakra is out of balance is when I start having feelings of insecurity about my financial situation, that I don't have enough. I may have dreams about my teeth falling out and it may even go as far as that I'll test my teeth to make sure that they're not wiggling in my head!
When I don't feel grounded, I'll do self Reiki by placing my hands on my lower back and inviting the beautiful Reiki energy to give me nourishment and stability. I may also visualize all the excess energy of lack of security and stability in my system to go down down to my feet and beam Reiki to my feet.