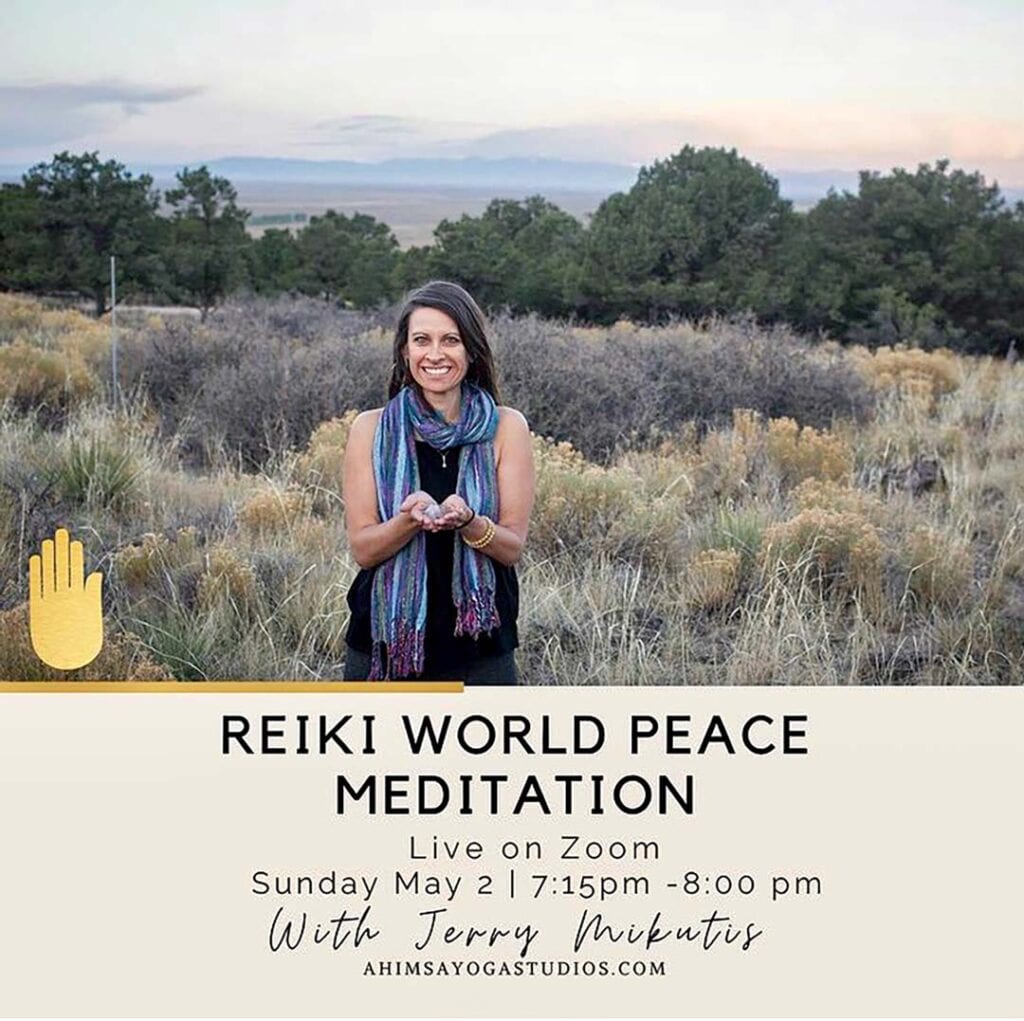 This coming Sunday, join me for the Reiki World Peace Meditation for some peace. The event will be virtual in partnership with Ahimsa Yoga in Oak Park, Illinois (near Chicago).
This month, we will be taking a meditation journey to experience Divine Love at the core of your being.
This meditation occurs every month online on Zoom.
Details
Reiki World Peace Meditation
Sunday, May 2nd, 2021
7:15PM – 8:00PM
Online, sign up here to get the link.
Future dates
Sunday, June 6th, 2021 at 7:15PM
---
Photo of Jerry smiling and sending Reiki in nature by Julia of Eyechemic Productions in Crestone, Colorado, May 2018.