Hello! Jerry here. 🙂 Please welcome one of my Reiki students Jennifer Gerenraich as she shares her Reiki story. Jen is a wonderful light that I feel blessed to share the Reiki energy through being her teacher with as well as having thought provoking conversations over meals and after giving Reiki sessions. I am so honored that she chose to share her story.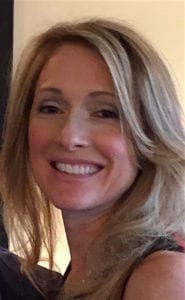 My Reiki Life by Jen Gerenraich
A couple years ago, I was going through a really tough time in my life. My business took a massive nose dive south and I didn't really know what to do with myself. I went into a bit of a depression and I was trying to find my "true self." I know everything happens for a reason and I have been a dedicated meditation practitioner for many years but, I couldn't shake this funk I was in. I started to look inside myself and really ask "what gives me joy? What do I really want to do for the rest of my life?" 
Through synchronicity, I was directed to Sat Nam Yoga, where I took my first Kundalini Yoga class. I went a few more times and started to shift my energy but it wasn't enough at the time.  A friend or "catalyst" to lead me to a new crystal store in town. When I walked into Infinitus, I immediately spoke with the owner and told him I felt as if my crown was opening up and I didn't know what to do. I ask what crystal would be good for me to place onto my crown. His response was, "which ever speaks to you." I chose a few crystals that spoke to me and went home. I placed them next to my bed and on top of my head and meditated, for several days. After about a week or so, I remembered seeing an advertisement for Reiki attunements at Sat Nam and one Wednesday evening, I got the notion to get attuned to Reiki. It was actually more than a notion, I called up Sat Nam immediately and asked when the next Reiki class was and they said, "Saturday." I then asked if I was too late to sign up, and the lovely lady on the phone said there was only 1 spot left, to which I replied, "It was waiting for me, I'll take it!"
I had three Reiki treatments before this, all being extremely profound at different times in my life. As far as an attunement goes, I didn't know what I was getting into and what to expect, but I took the pre-cleanse very seriously and knew my life was about to change. My Reiki Level 1 attunement was magnificent!! Life was so vivid and clear afterwards. I had never felt such peace before. The following few weeks were tough as my cleanse was a bit rocky as my chakras were cleared out. My level two cleanse was much easier. 
I cannot express how much Reiki has changed my life for the better. Giving Reiki has to be one of my biggest, most satisfying experiences to this day. I have spent many hours volunteering Reiki to the underprivileged and other communities around Chicago. I use Reiki everyday of my life. It is a practice that has become incorporated into everything I do. I am in healthcare and I use it not only to keep myself strong and in peak form but with my patients and those I work with. It is the best blessing and has made my life richer! The people I have met through Reiki alone have also changed my life. I have bonds with people that don't even require words. The energy that has awoken inside me is inexplainable. Things that occur most would not believe but, I am living a true dream, everyday. 
I also gave Reiki attunements from Jerry as gifts to my mother and my 9 year old daughter. I have watched as Reiki has not only changed and enhanced both of their lives individually, it has strengthened my relationships with each of them. My daughter uses Reiki to help with her sensory dysfunction disorder and my mother was using it recently to take care of a hospice patient.  We are more attuned to the gifts in  the universe the most would overlook. My whole family has gotten accustomed to saying, "gifts", when we receive something unexpectedly. My daughter is just begining her spiritual journey and my mother is continuing hers. Together we share a love for Reiki, three generations. It's a beautiful thing!! And Jerry attuned all of us so we are especially grateful to her for this gift.