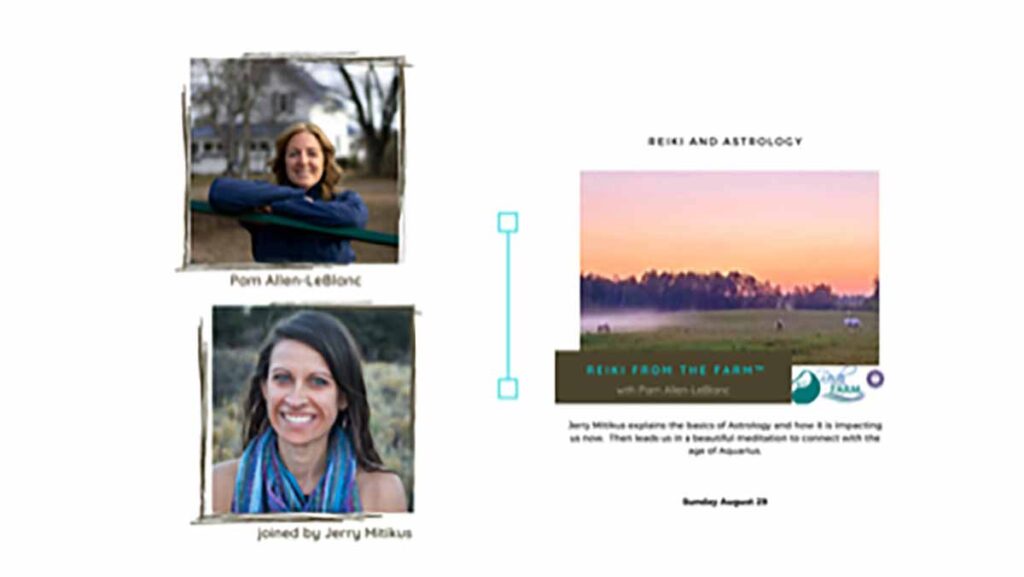 Reiki and Astrology: A Podcast with Reiki from the Farm
The other week, I had a wonderful and fun conversation with
Pam Allen-LeBlanc
for her podcast
Reiki on the Farm
about my interest in Astrology and how it relates to Reiki. We touched on so many points, including:
My hearing loss
Why Astrology can be important
How to read your natal birth chart and what to look at (Rising, moon, sun)
Reiki and the Age of Aquarius
The podcast finishes up with a Reiki meditation on the Age of Aquarius and how it relates to you personally. I hope you will give it a listen!
There is also a transcript for those of you like me who prefer to read rather than listen.