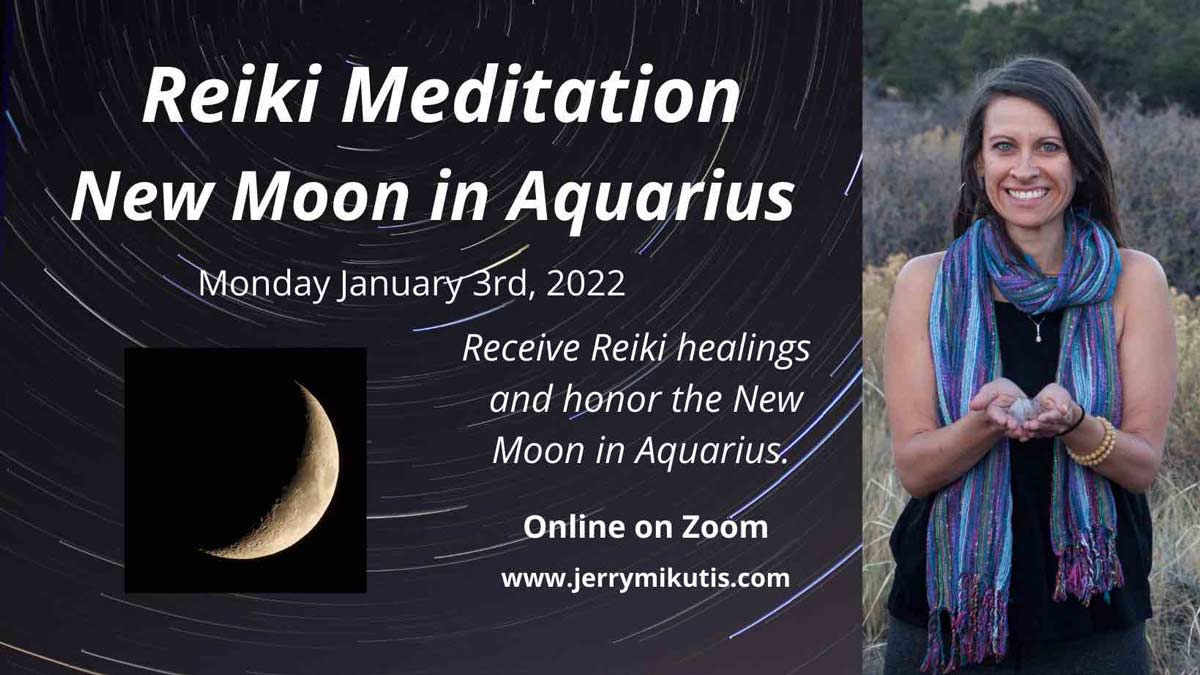 Chicago Reiki and Astrology Meditation: New Moon in Aquarius
Watch on YouTube.
Please join me for a Reiki and Astrology meditation to honor the New Moon in Aquarius.
Aquarius is the sign of expanded awareness, universal relationships, friendships and harmony.
This meditation was recorded live in Chicago on January 31st, 2022 during the weekly Reiki meditation meeting.
If you would like to join future live meditations, please sign up here.