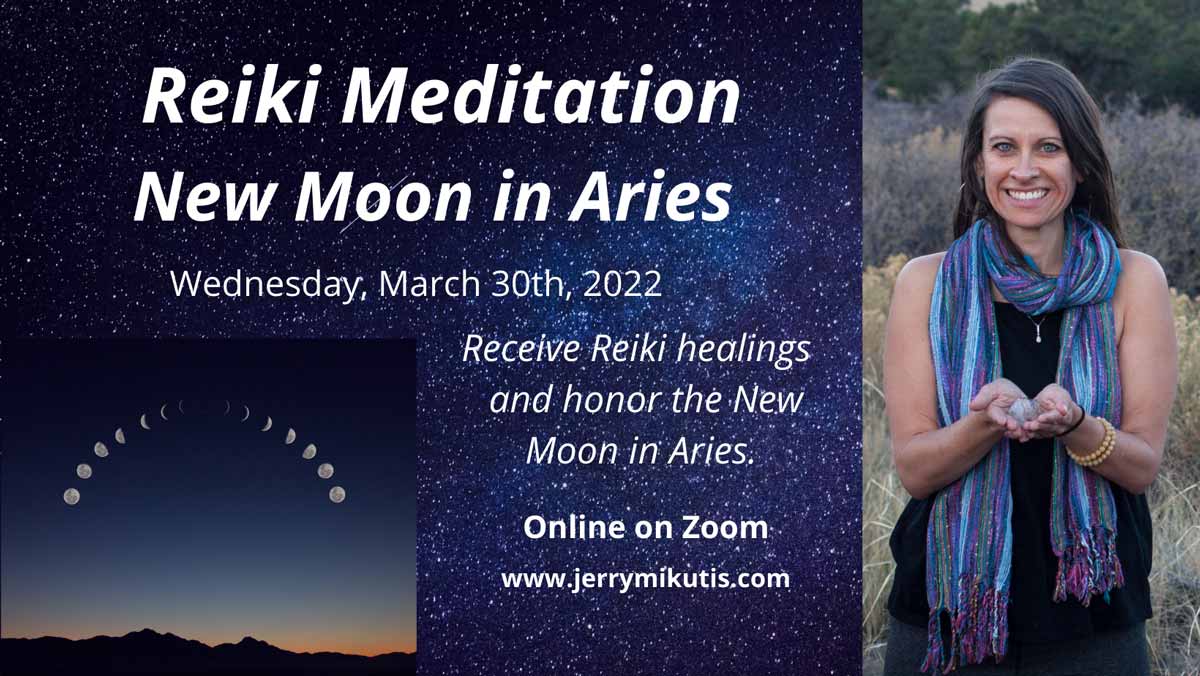 Chicago Reiki and Astrology Meditation: New Moon in Aries 2022
March 30th, 2021
Online at 5:30PM CST (6:30PM EST, 3:30PM PST)
Tonight's Reiki and Astrology Meditation will be immersing the energies of the Aries New Moon which is today.
New Moons is that pause, that stillness in the magical darkness that allows us to imagine the potential that we want to create for ourselves.
Aries is known for:
Impulsive
Enthusiastic
Impatient
Direct action
The Individual Self
The Initiator and Transformer
Ruled by Mars, the planet of war and change through forceful and intense action
This meditation will be available to watch on my Reiki YouTube Channel.