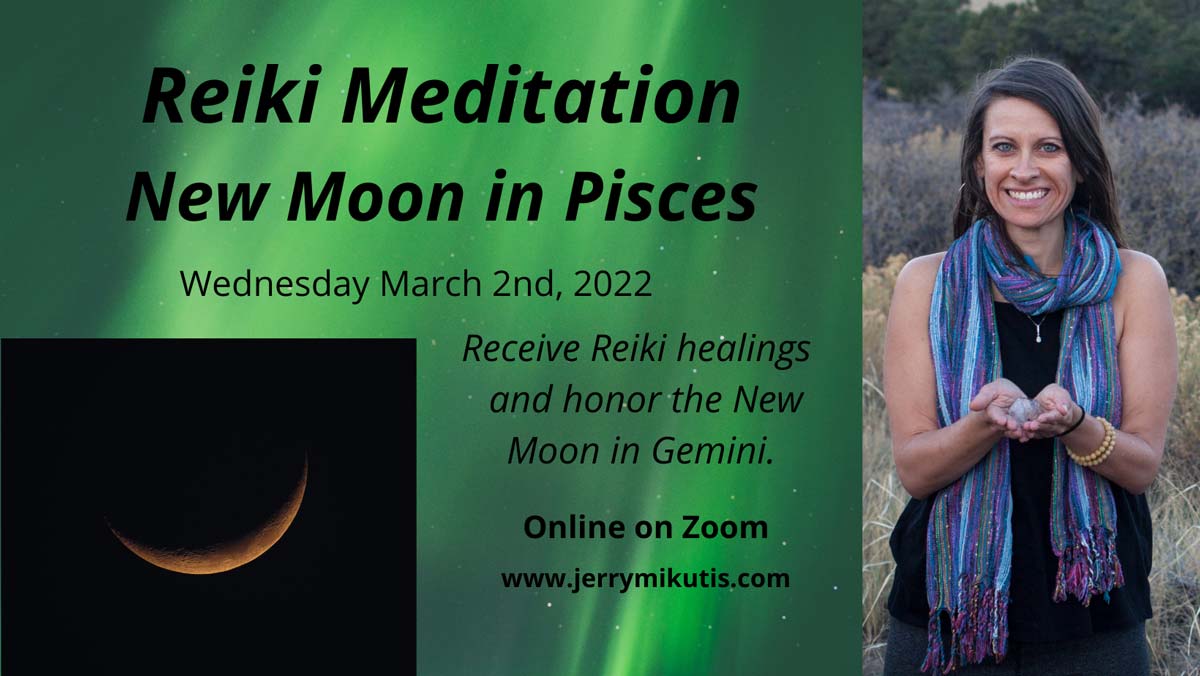 Chicago Reiki and Astrology Meditation: New Moon in Pisces 2022
March 2nd, 2021
Online at 6PM CST (7PM EST, 4PM PST)
Tonight's Reiki and Astrology Meditation will be embracing the energies of the Pisces New Moon that is today!
New Moons are those once-in-a-month times where the ability and energy to imagine the future we want is stronger.
Pisces is known for:
Intuition
Creativity
Psychic ability
Dreams
Spirituality
Compassion
This meditation will also be available on my Reiki Meditations YouTube Channel.