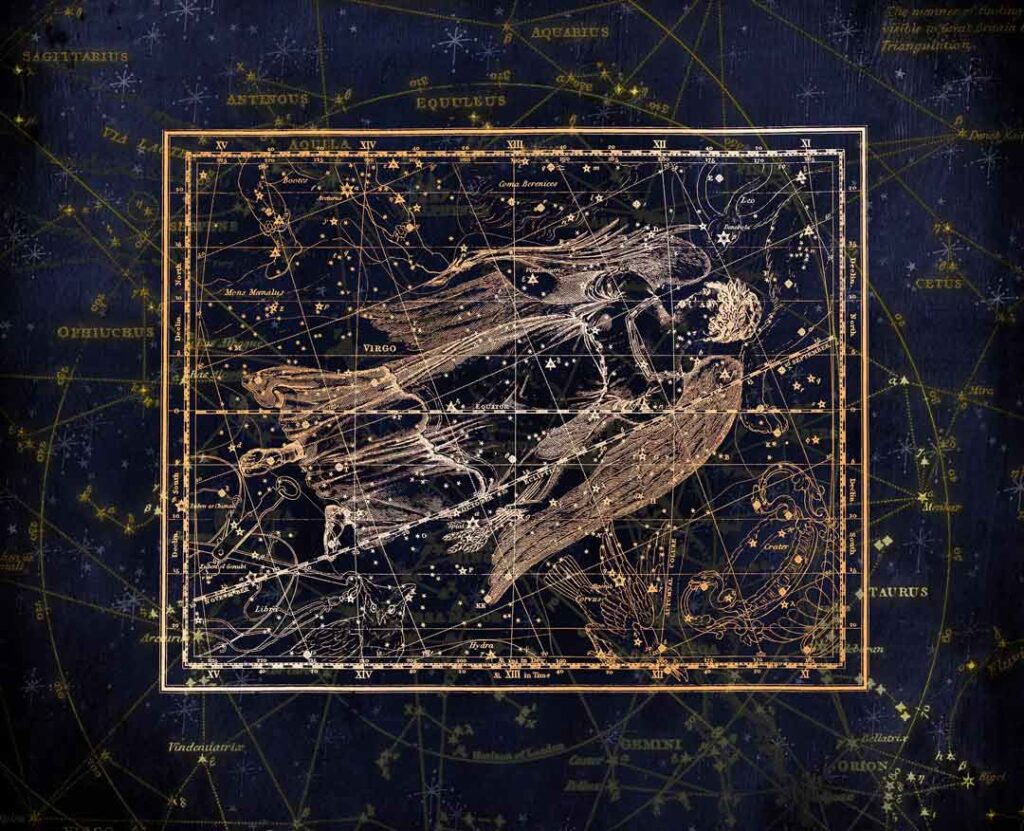 As we shift from Leo season into the season of Virgo, our sun spends a month within the constellation of Virgo.
 
Virgo is the 6th sign of the Zodiac. It is mutable earth, the season full of flexibility that transitions from summer into fall.
 
Virgo is:
structure
order
hardworking 
practical
logical
detail oriented
single minded in the pursuit of perfection
Virgo is associated with the planet Mercury, the messenger. Mercury is the planet of communication and technology. This is a time of enhanced activity of the mind and a heightened ability to connect with others. 
 
Important Dates for Virgo Season 2021:
New Moon in Virgo: September 6th
Full Moon in Pisces: September 20th
Reiki Meditation
Online via Zoom
Every Wednesday at 6PM CST
---
 
Image of a female figure representing Virgo the Virgin with the constellation of Virgo in the background by Darkmoon_Art from Pixabay