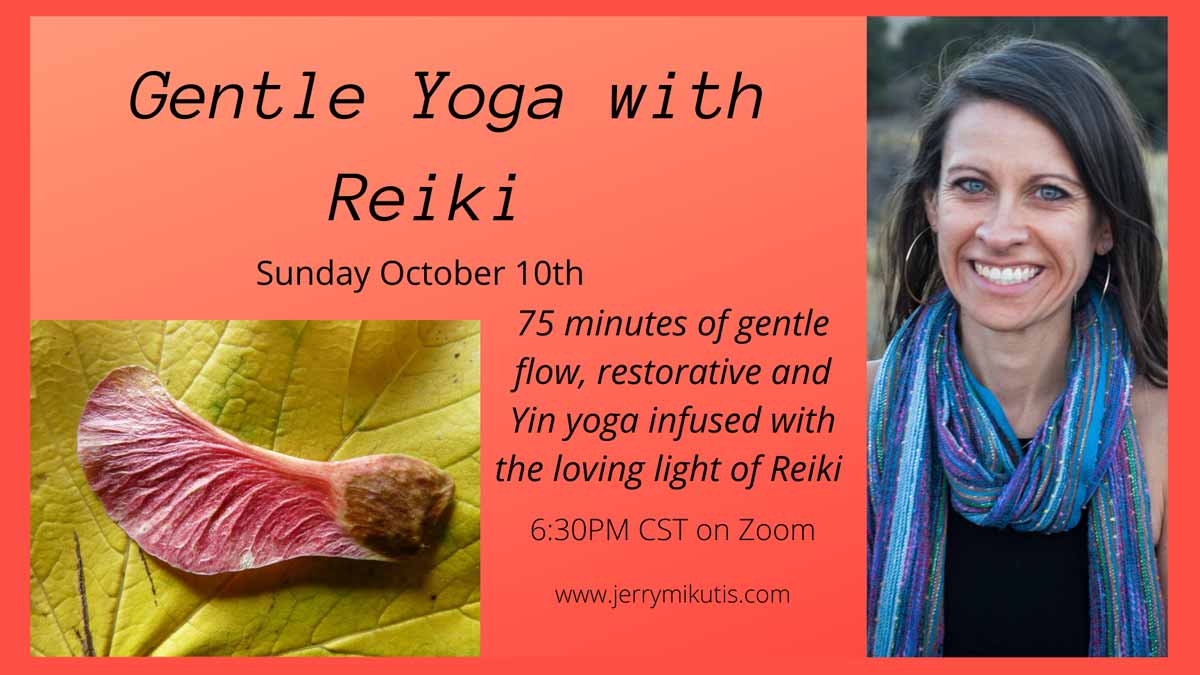 Chicago Reiki and Yoga: October 10, 2021
Sunday, October 10th, 2021
6:30PM CST, Chicago Time
Online on Zoom
On Sunday October 10th, please join me for the biweekly gentle yoga class with Reiki. Yoga helps alleviate stress, and the benefits are further enhanced with Reiki. 
 
Please join me for 75 minutes of yoga with the following components:
gentle flow yoga
restorative yoga
Yin yoga
all surrounded by the loving light of Reiki
This class will be online over Zoom and is open to all levels of experience.
 
I look forward to seeing you there. ~ Jerry ??‍♀️?✨?