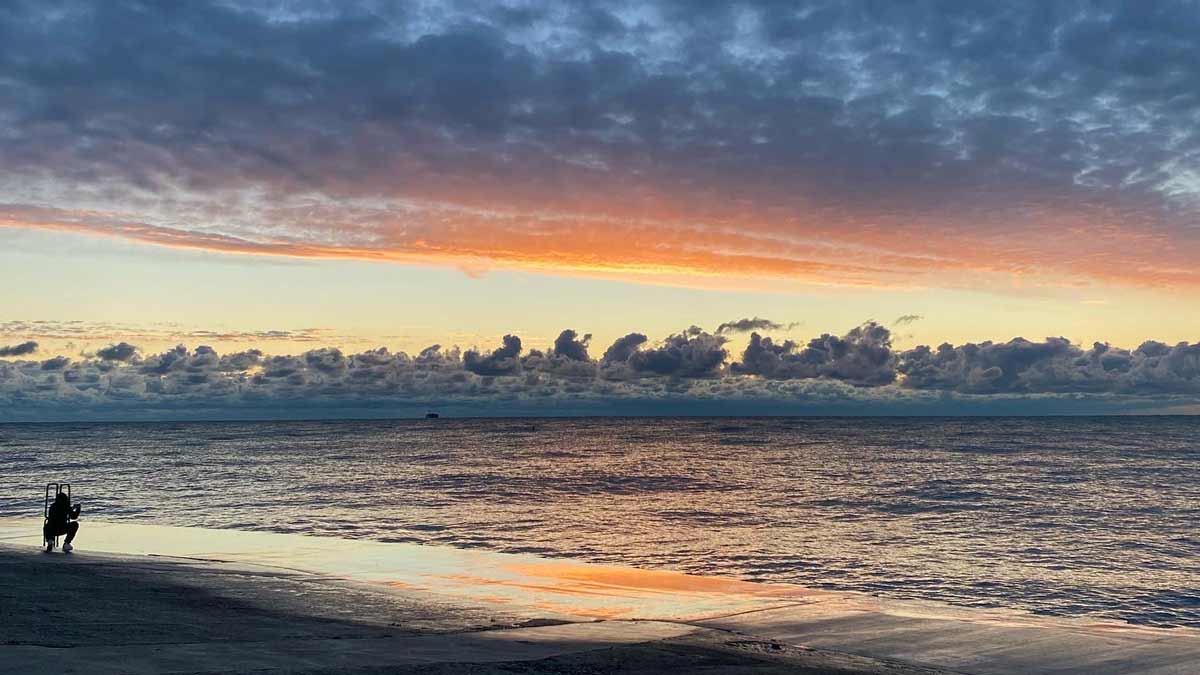 Chicago Reiki Circle: Tonight
Wednesday September 28th, 2022
6PM CST, online
Sign up here
Fall has officially begun in Chicago – the 80 degree, high humidity days are gone, even though it was as recent as last week. The last few days I've made an effort to go to Lake Michigan and watch the sunrise, which you can see yesterday's amazing sunrise here. I sometimes forget the magical place that I live in, but I also believe that magic is everywhere, we just need to look. 
What is the magic for you in your daily life?
Please join me tonight for a Reiki Circle where we share in the energy of Reiki. For our happiness and wholeness as well as the happiness and wholeness of the world.
There is still space available in the Reiki 1&2 class starting next Tuesday evening.
Big Reiki hug,
Jerry Mikutis
---
Photo of Lake Michigan in Chicago at sunrise on September 27th, 2022, taken by me, Jerry Mikutis.