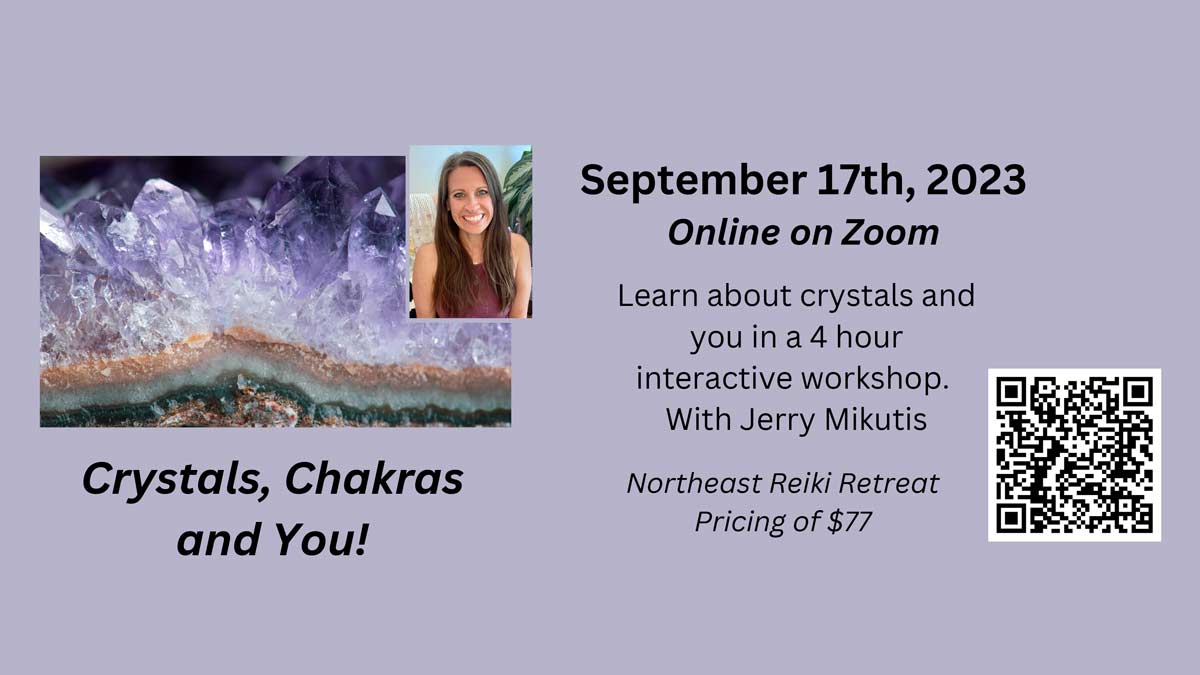 Chicago Reiki Crystals Class in September 2023!
You are Whole, Perfect and Complete
Join me, Jerry, this September for a crystals class exploring them within the framework of the Chakra system. Knowledge of Reiki is not required for this course, but it enhances your connection to crystals.
There is an early bird pricing of $77, the price rises May 12th.
---
Crystals, Chakras and You!
Online on Zoom
Sunday September 17th, 2023
1PM to 5PM CST
Sign up here.