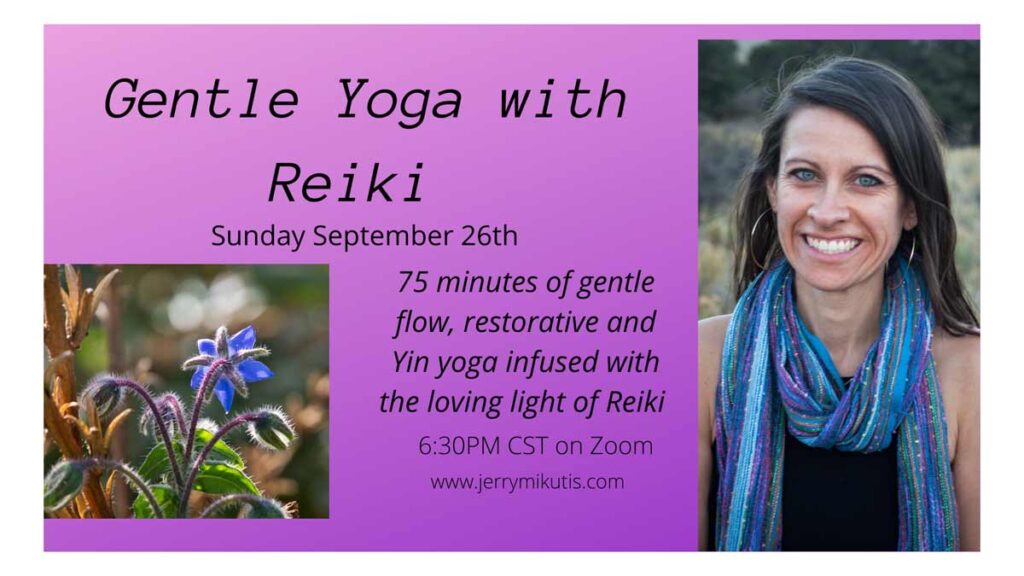 Chicago Yoga and Reiki: September 26, 2021
Sunday, September 26th, 2021
6:30PM CST, Chicago Time
Online on Zoom
 
It's back! After a nearly 2 year hiatus, I'll be returning to teaching yoga with Reiki in a very different landscape thanks to the pandemic.
 
Please join me for 75 minutes of gentle flow, restorative and Yin yoga infused with the loving light of Reiki. 
This class will be online over Zoom and is open to everyone.
 
I hope to see you there. ~ Jerry ??‍♀️?✨?