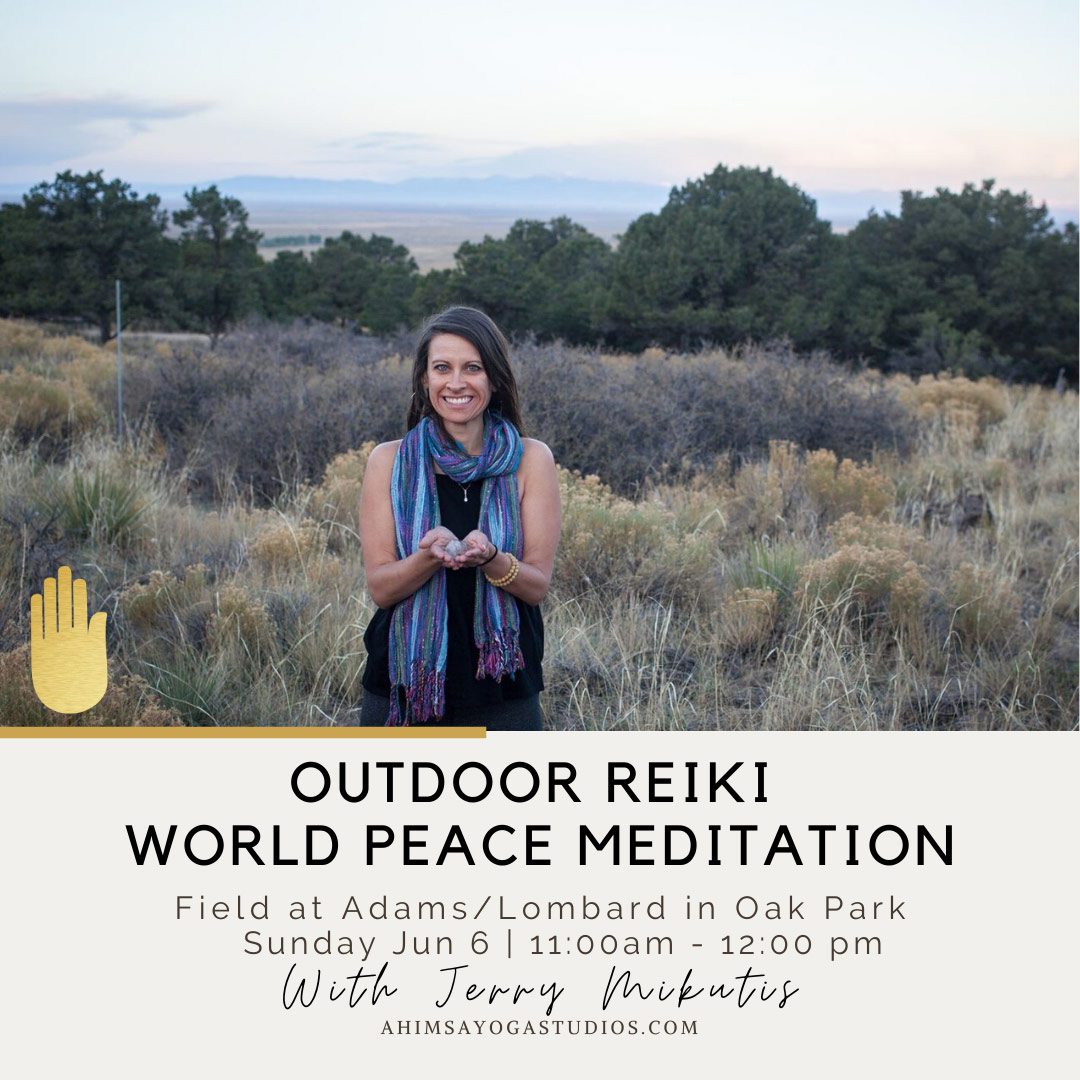 On Sunday June 6th at 11AM, I will be leading my first in-person event since January 2020 – 18 long months!
Please join us if you are in the Oak Park area and would like some loving and peaceful vibes in the beautiful outdoors. The meditation will be guided imagery blended in with Reiki. As always, we will conclude with sending Reiki and unconditional love to the Earth.
I will be following Ahimsa's Covid Procedures for the safety of everyone. As of this writing, masks are optional since the event is outdoors, but I ask that people maintain the usual 6 feet of social distancing.
Outdoor Reiki Meditation
hosted by Ahimsa Yoga
Field at Adams and Lombard in Oak Park, Illinois
Sunday June 6th
11AM CST
Sign up here.