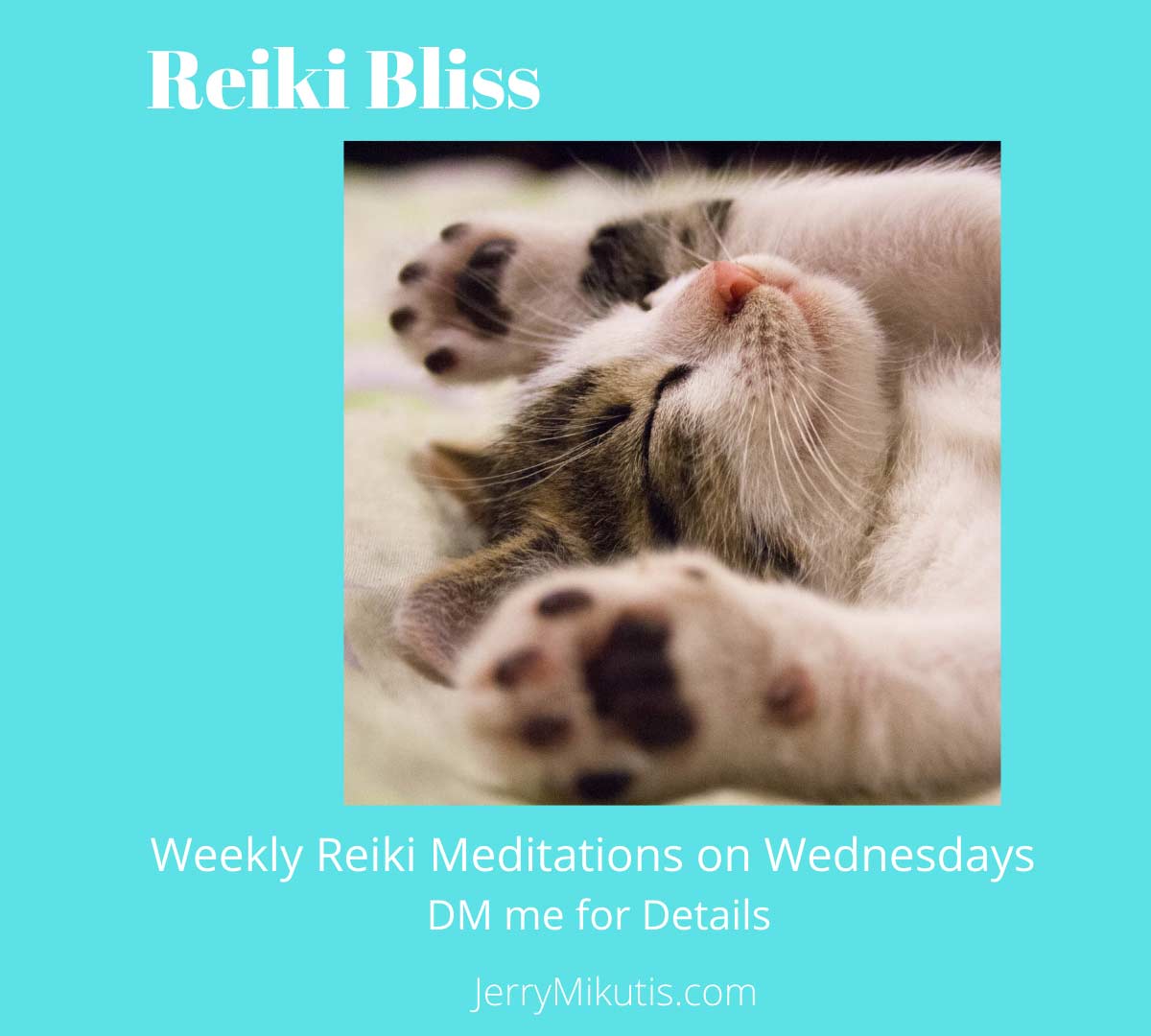 Tonight! And every Wednesday is the weekly Reiki Peace Meditation. Please join us for a chance to let go of stress, tension as well as expand your awareness to the states of bliss and happiness by using the loving energy of Reiki as well as the power of your mind and heart.
Plus the opportunity to be blissed out like this kitten!
Because this weekly Reiki Meditation is online, it has been an amazing opportunity to connect with people from all over the country that I wouldn't normally see. While the event is 6PM Chicago time and many of the regulars are local to Chicago, many of us are from Canada, California, Oregon, Texas, Arizona, New York to name a few – the list goes on!
Details
What: Reiki Meditation
Where: Online via Zoom
When: Wednedays, start time 6PM CST (4PM PST, 7PM EST), usually for 20-45 minutes – but join for as long or as little as you can
Who: Anyone! Those Reiki attuned and curious about Reiki
Click here to read more and sign up.