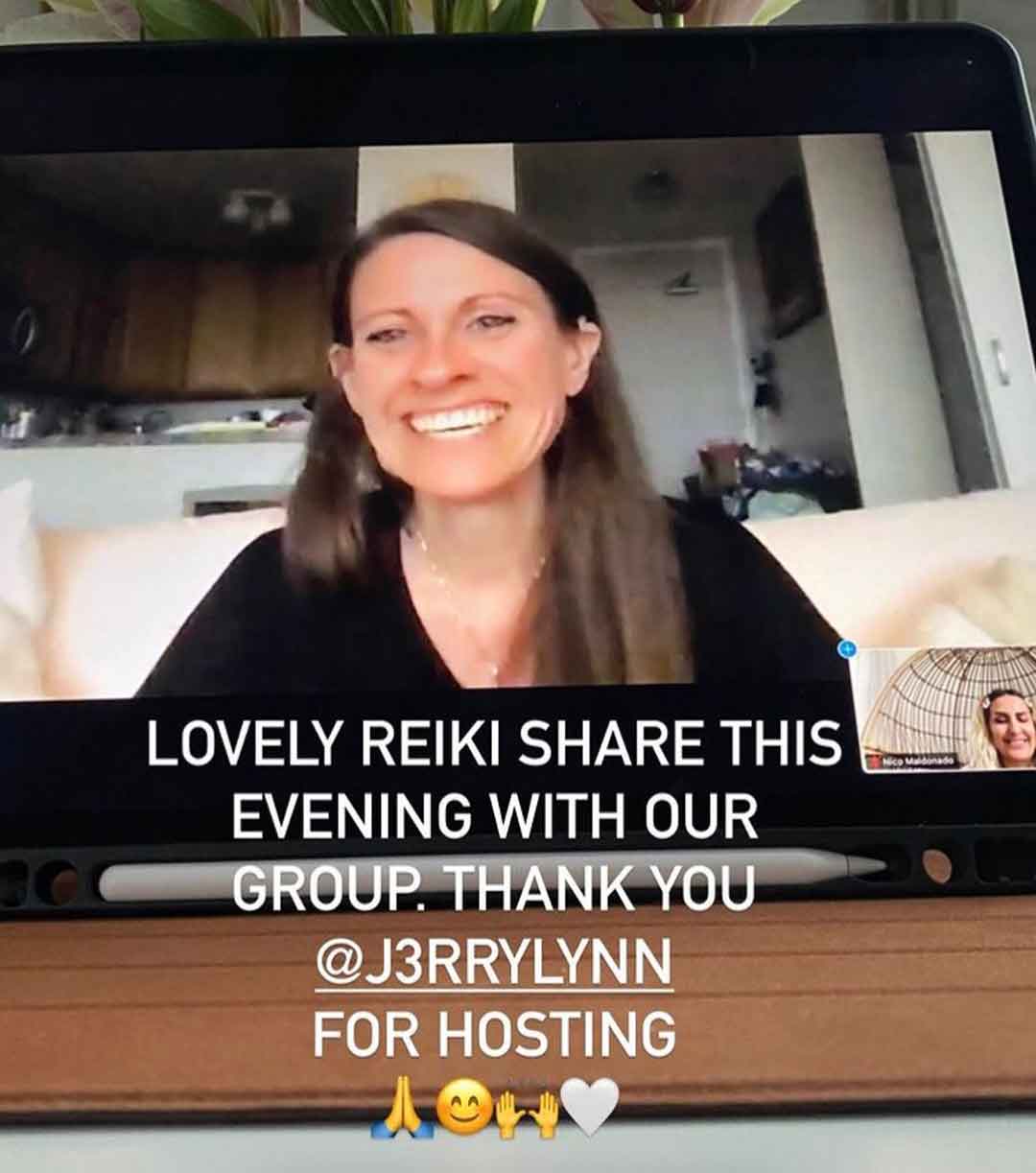 Nico is a regular attendee of the Monday night Reiki Circles. Not only does she come to give and receive Reiki, she is also a professional Reiki healer. Please read on for her words about the weekly Reiki Circles and maybe you will join us soon!
"I had the pleasure of being introduced to Jerry's Reiki share circles by a mutual friend. I am so happy to hold space with all the people who share their Reiki energy in these circles.
Jerry makes this time such a lovely experience. We usually start out with a grounding meditation. Then we follow that with dividing into groups to give a distance Reiki energy exchange with each other. Jerry is mindful to ask everyone if they are able to share Reiki which I appreciate because one should only practice Reiki with another when they are energetically able to do it. If someone is not able to share that day, that person will just receive the Reiki energy that day.
The fact that it is done via distance makes it highly accessible. Reiki in person is lovely, but it's not always possible and I personally highly recommend distance Reiki. The Reiki energy is able to be practiced via distance because energy does not follow space and time. I have had profound experiences with my own clients utilising distance Reiki.
Being part of Jerry's Reiki share circle has been a wonderful space to share healing energy with each other and also with the world. Jerry is a highly intuitive Reiki Master and I am happy to be a part of her Reiki share circles."
–Nico M. of Reiki Sol
Chicago, IL
If you would like to join us for a Reiki Circle, please do! We are open to everyone, whether you are Reiki attuned, Reiki curious or just want to meet up with a group of lovely people for peaceful and happy vibes.  They are every Monday at 6PM Chicago time (4PM Los Angeles, 7PM New York City). Sign up here.
---
Photo of me (Jerry) on Nico's computer during a Reiki Circle.