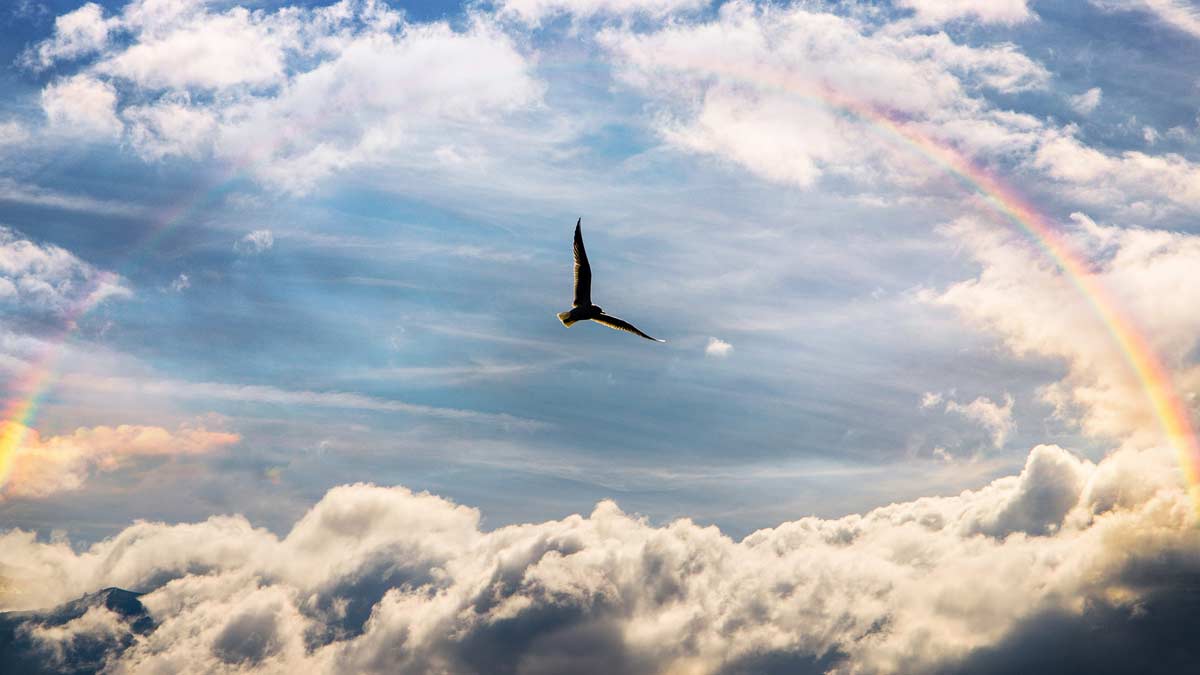 Reiki Meditation: A Chakra Journey
Wednesday May 19th, 6PM CST
Sign up here.
✨❤??????✨
The chakras are energy centers in your body that each has a particular focus. They express themselves through the colors of the rainbow. The light of these colors combine to create your own unique light, special in all of the universe.
 
This week's Reiki meditation will be a journey through the chakras and your own unique expression of the underlying essence of the Universe, which is love. I hope to see you there. ?
Reiki Meditation
Online via Zoom
Every Wednesday 
6PM CST (6PM Chicago)
7PM New York
4PM California
3:30AM Thursday Iran
7AM Thursday Philippines
Sign up here.
---
Image of bird in the sky surrounded by a rainbow by marcelkessler from Pixabay