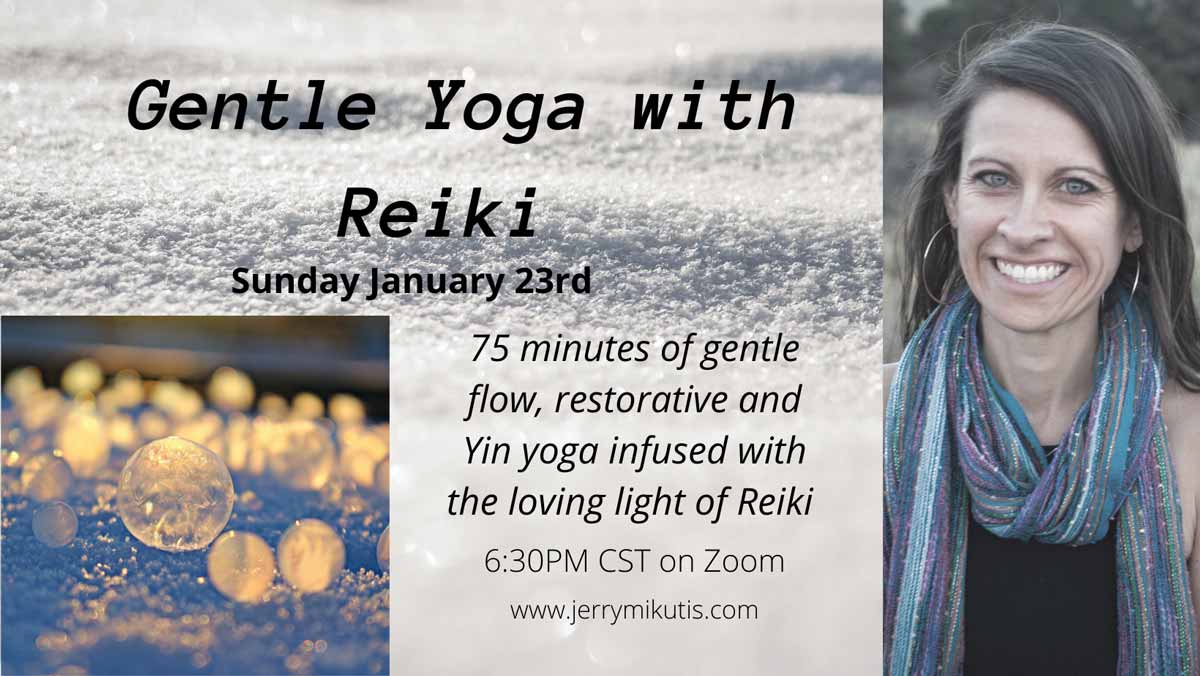 Chicago Yoga and Reiki: January 23rd
Live and Online in Chicago
Sunday January 23rd, 2022
6:30PM CST
Please join me and fellow yoga practitioners on Sunday January 23rd for 75 minutes of relaxing yoga with the bliss Reiki being sent throughout the time of the entire class. Enjoy gentle movements and extended holds of yoga poses to get into the movement potential of your body that allows the vital life force energy to flow more smoothly. It is my hope that you leave the class full of vitality and inner strength.
Sign up early to get the early bird fee of $8. Then the fee is $10. Week of class tickets are $12.
I look forward to sharing the peaceful light of Reiki with you.