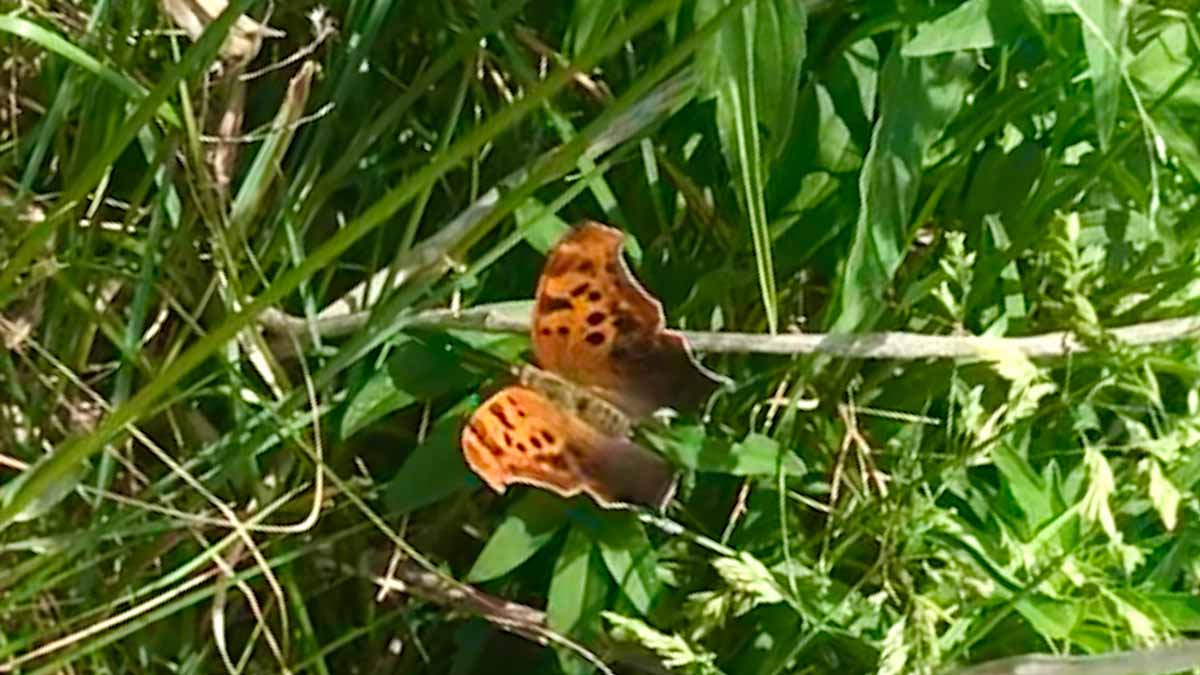 The butterfly flutters above and over the earth, borne on the air and shimmering with light… We ought really to see them as nothing other than beings of light, joyous in their colours and the play of colours. All the rest is garment and luggage." ~ Rudolf Steiner
On my regular walks in through the walking trails along South Pond in Chicago, I've been seeing signs of life returning back to the surface of the earth since March through the various plants and flowers. This past week, I had my first sighting of my favorite markers of the warmer seasons: butterflies! It was just one little fellow that crossed my path, but it was enough for me.
 
Butterflies to me are beings that are to the sky that flowers are to the Earth.
 
To celebrate the cycles of nature and the Earth, please join me for a Reiki meditation.
Reiki Meditation
Online via Zoom
Every Wednesday at 6PM CST
6PM Chicago
7PM New York
4PM California
3:30AM Thursday Iran
7AM Thursday Philippines
 Sign up here.
---
Photo of orange and black Question Mark Butterfly taken in Lincoln Park in Chicago by me on May 26, 2021.