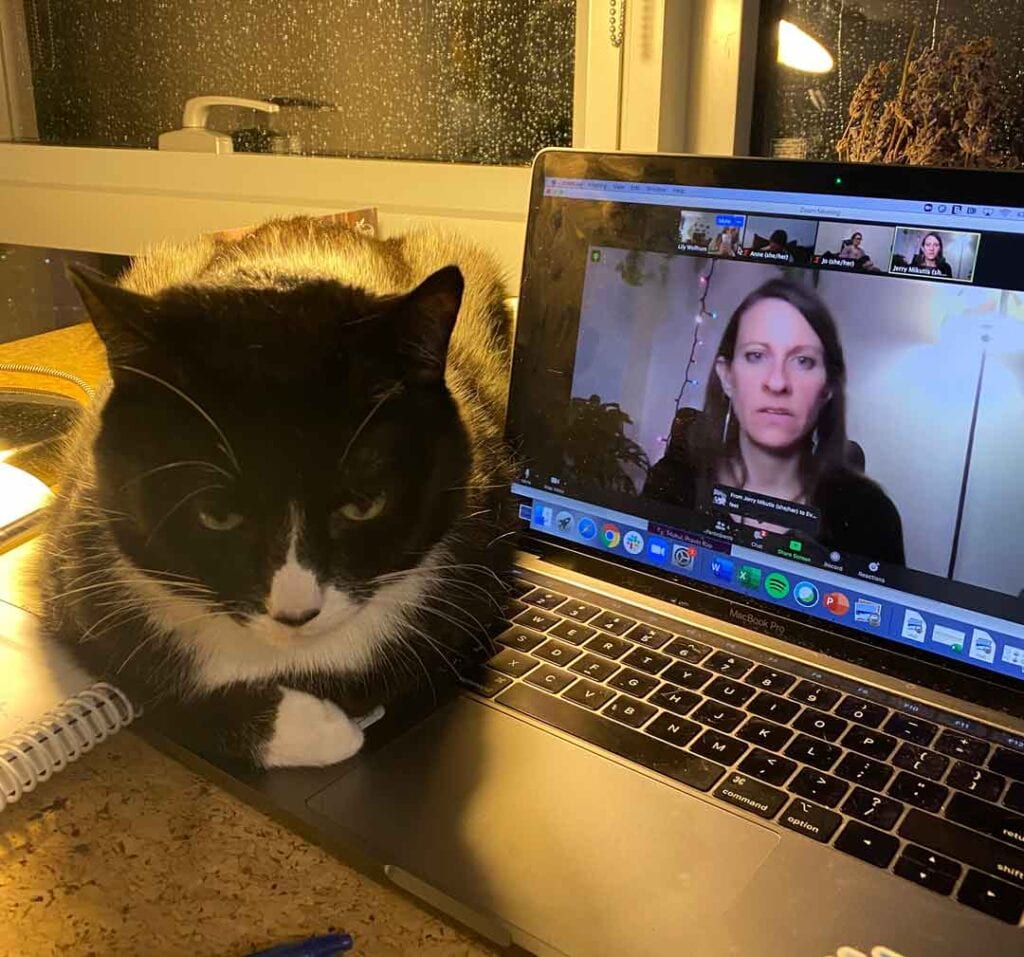 One of the fun parts of teaching Reiki online are the animal friends who make a visit, much to the joy of everyone. My own 2 cats Rosie and Milo have made plenty of appearances over the last year.
Back in January, my student Lily's cat Disney made a visit while I was teaching an online Reiki Level 2 class with Sat Nam Yoga Chicago. Lily said that he came near the computer and was rubbing up against the computer while I was talking, which is something that he rarely does. She said that he seemed to love the sound of my voice. And I sure didn't mind having a surprise visitor on the computer screen!
Animals are so accepting of us and share love easily with us. Why would they not enjoy Reiki as well?