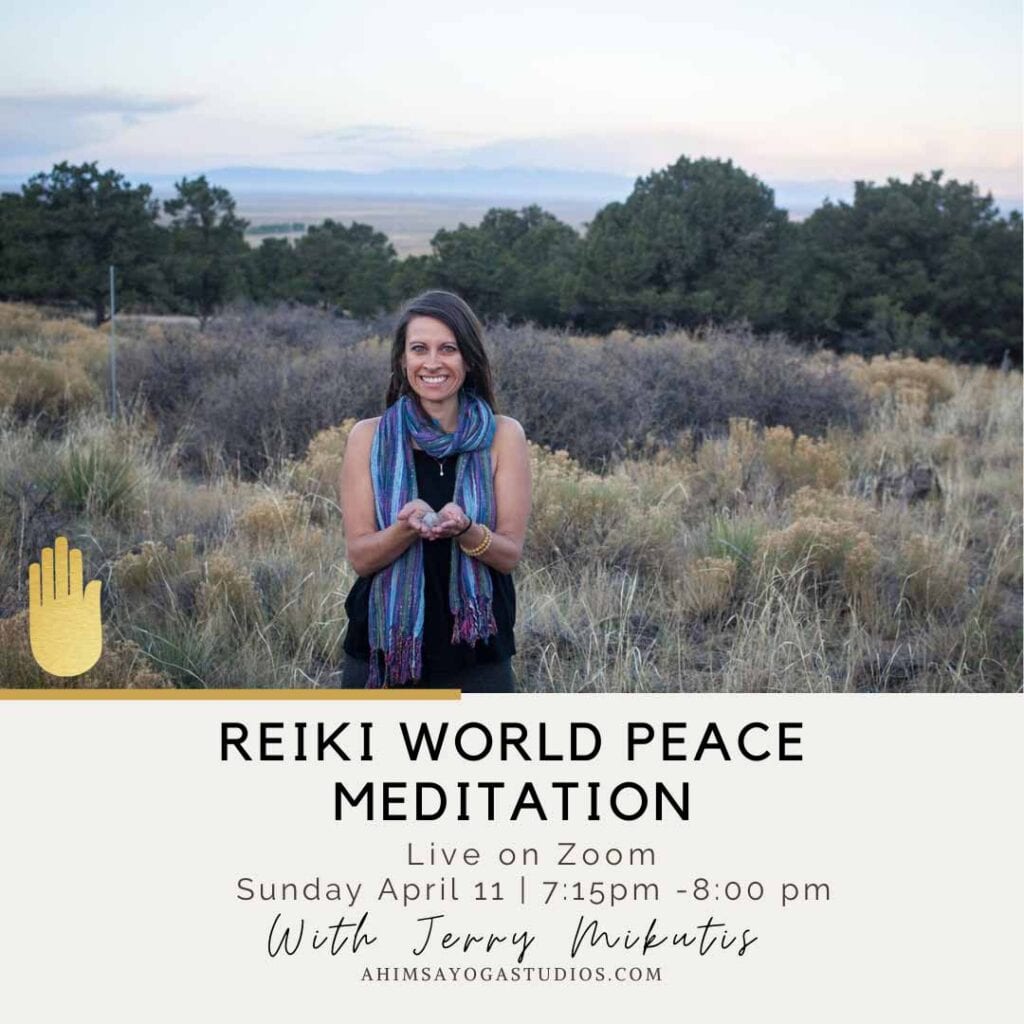 This Sunday, expand your inner light through a Reiki World Peace Meditation, online in partnership with Ahimsa Yoga in Oak Park, Illinois (a suburb of Chicago).
This month's meditation will embrace the energy of spring with a journey to connect with the light of the Earth.
This meditation occurs monthly and is online via Zoom.
Details
Reiki World Peace Meditation
Sunday, April 11th, 2021
7:15PM – 8:00PM
Online, sign up here to get the link.
Future dates
Sunday, May 2nd, 2021 at 7:15PM
Sunday, June 6th, 2021 at 7:15PM