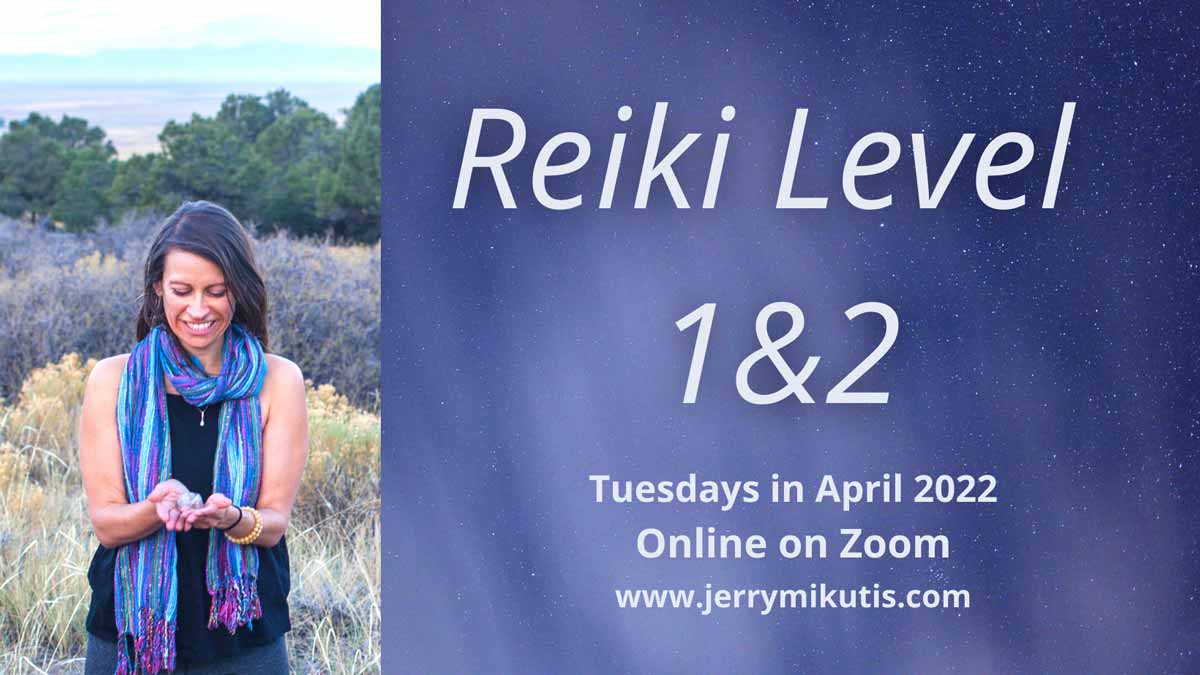 Chicago Reiki 1 & 2 Online Certification Class
April 2022
April Reiki 1&2 Immersion
Learn the Healing Art of Usui Holy Fire® Reiki
Tuesdays in April
6PM to 9:15PM CST
Online and Live over Zoom
In April 2022, I will be teaching a Reiki Level 1 and 2 Certification class. Learning Reiki is beneficial for so many reasons:
Balance to many layers of your being: physical, mental, emotional, intellectual and spiritual
Practice self-love through learning how to give yourself a Reiki session
Honoring this Reiki lineage that began with Usui Sensei
This class will meet for four (4) sessions over 4 weeks for two hours and fifteen minutes each week. The class will be interactive with discussions, meditations, attunements to the Reiki energy, lecture, and practice with your classmates.
Dates for the class:
Tuesday April 5th
Tuesday April 12th
Tuesday April 19th
Tuesday April 26th
---
Holy Fire® is the registered service mark of William Lee Rand.