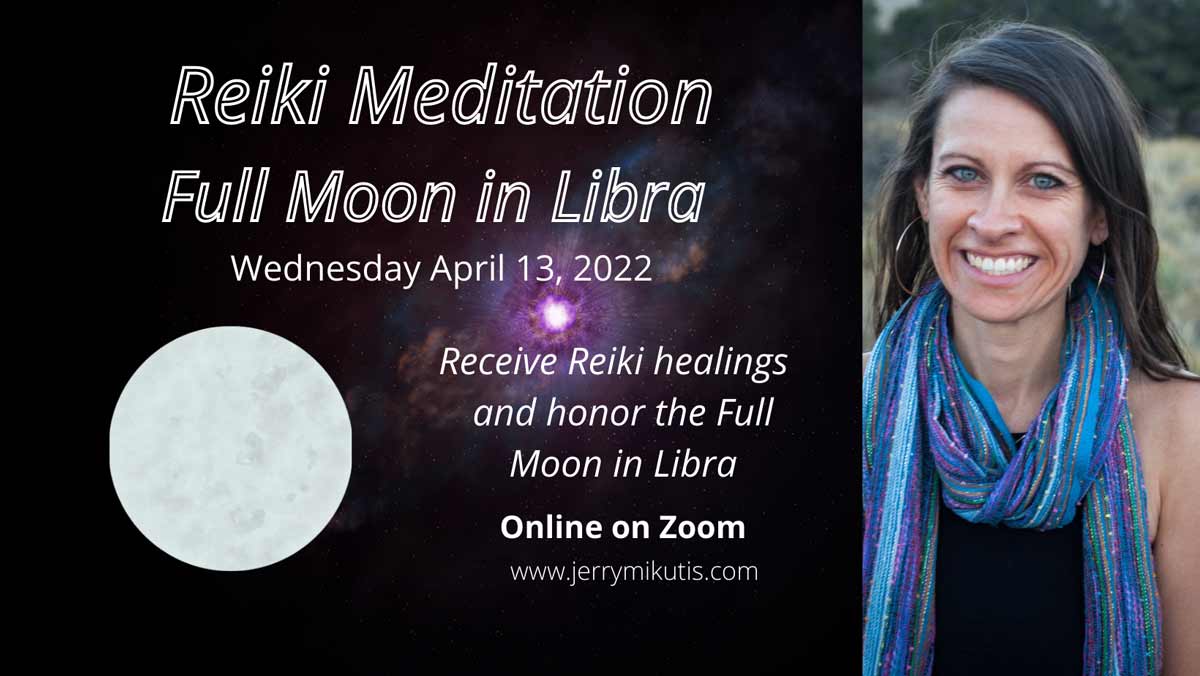 Chicago Reiki and Astrology Meditation Tonight: Full Moon in Libra 2022
Online via Zoom
Wednesday April 13th, 2022 at 6PM CST
The Reiki Meditation tonight will be honoring the essence of the full moon in Libra.
Full moons are revealing of what is usually hidden. They offer us the space to ruminate on what we have achieved in the previous cycle as well as clearing away what no longer serves us so we can move forward on our path.
This week's full moon is in Libra, supported by the sun in Aries.
Libra is:
Harmony within relationships
Awareness of the needs of others
Fairness
Idealism
Diplomacy
Saturday April 16th is the full Moon in Libra. This meditation supports the coming energies of the Libra Full Moon and is full of the loving and supportive energies of Reiki.
Reiki Meditation
Online via Zoom
Every Monday or Wednesday at 6PM CST
6PM Chicago
7PM New York
4PM California
3PM Alaska