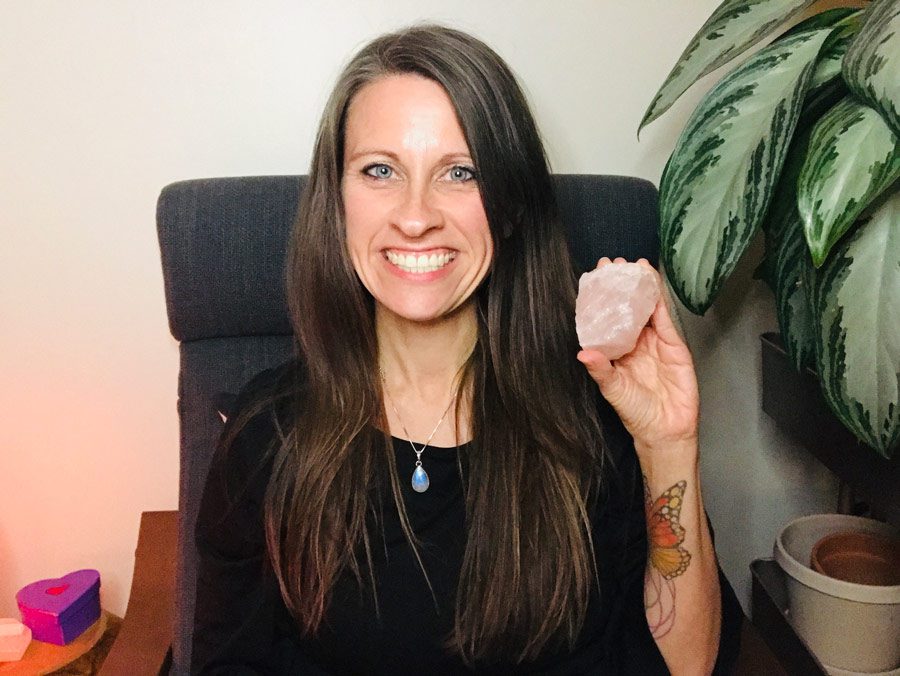 Chicago Reiki Meditation: Honoring the Pink LIght of your Heart with Rose Quartz
 
Love is who you are at the core of your being.
 
This guided imagery meditation shines our awareness on our capability to connect to the Divine frequency of unconditional love that resides at our heart center. The essence of our heart chakrascorrelates with the color pink, the gentle color of compassion and unconditional love. Rose quartz crystals helps facilitate our awareness of this pink light. As always, I am beaming Reiki during this meditation. 
 
I hope you will enjoy this recorded meditation on YouTube, or join me for a future live meditation.
 
Chicago Reiki Meditation
Online on Zoom
Every Wednesday at 6PM CST
6PM Chicago
7PM New York
4PM California