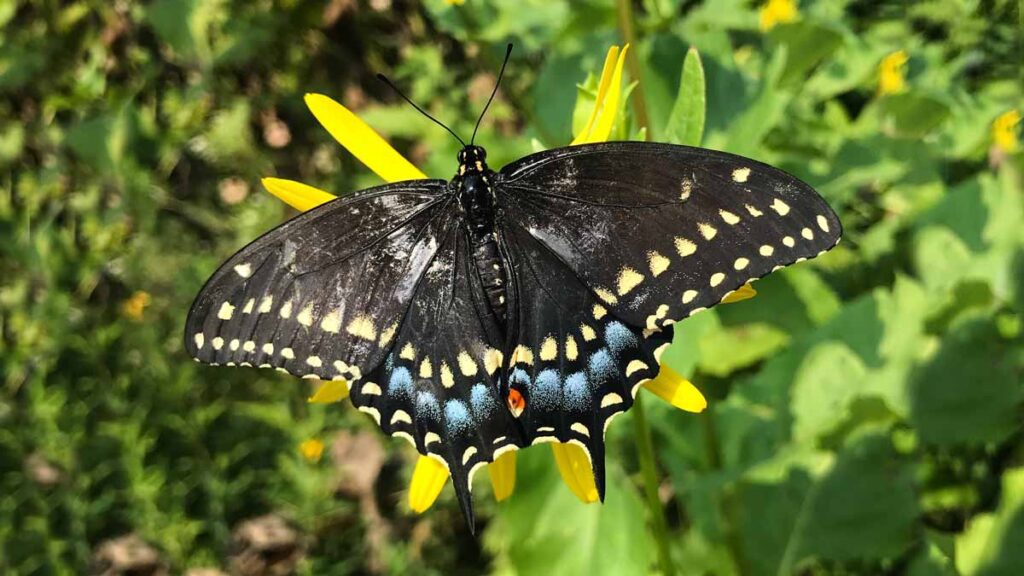 Chicago Reiki: Black Swallowtail Butterflies
???✨?
On my many walks through the park surrounding South Pond in Chicago, I see so much beauty in nature around me. While Monarch butterflies had my attention most of the summer, beautiful black swallowtail butterflies have also caught my eye more than once.
I hope you enjoy this photo of a male eastern black swallowtail (It's a boy because of all the yellow! Girls have more blue).
I believe my connection to Reiki allows me to see the beauty of nature around me and helps me deal with the stressful news of sad things around the world. Please join me for the Wednesday night Reiki Peace Meditation for the beautiful interdependence and interconnectedness of nature all around us.
Reiki Peace Meditation
Online on Zoom
Wednesdays at 6PM CST
6PM Chicago
7PM New York
4PM California
3:30AM Thursday Iran
7AM Thursday Philippines
Sign up here.
---
Photo of a male black eastern swallowtail butterfly, taken by me on September 13th, 2021 by South Pond in Lincoln Park Chicago.