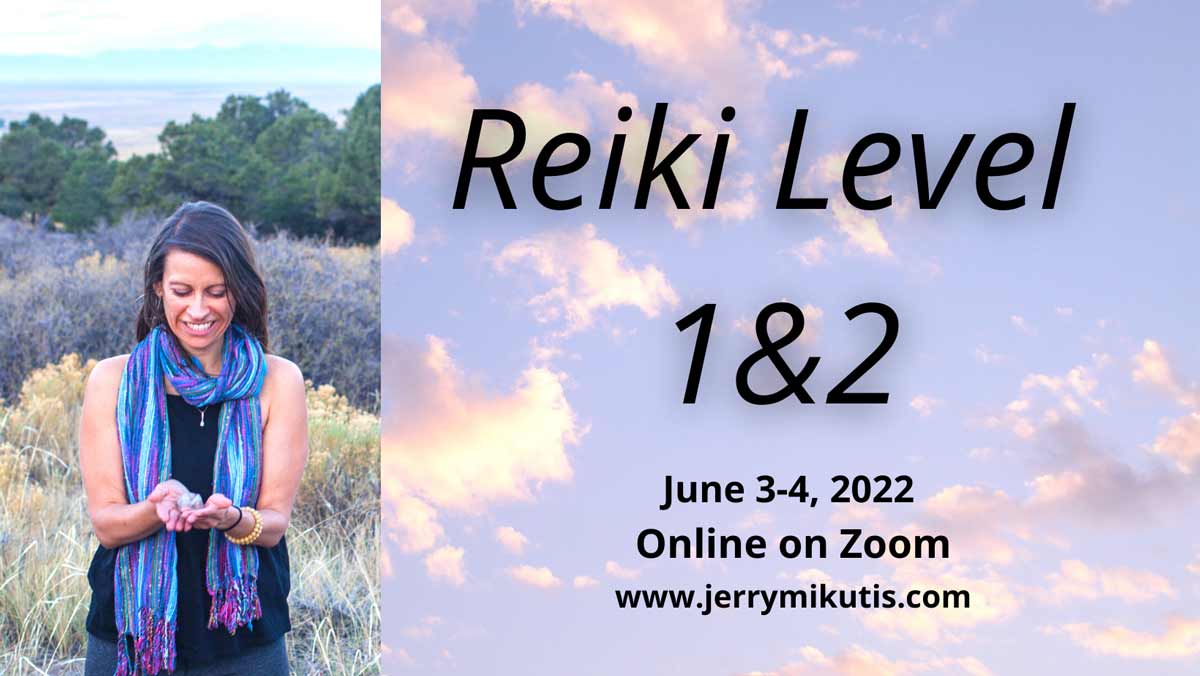 Reiki Chicago Level 1 & 2 Certification Class for June 2022
June Reiki Level 1 and 2 Certification Class
Learn the Healing Art of Usui Holy Fire® Reiki
Friday June 3rd and Saturday June 4th
Live and Online over Zoom
In June, I will be sharing Reiki and teaching healing techniques through a Reiki Level 1 and 2 Certification class. Reiki is deeply healing for so many reasons:
Balances your whole being
Self-Love through Self-Reiki!
Respecting the Reiki lineage that began with

 

Usui Sensei's moment of pure bliss in Japan in 1922
This course will meet over 2 days from 9AM to 6:30PM CST. The class will include lecture, discussions, meditations, placements to the Reiki energy, and practice time.
This will be a wonderful class. I look forward to being part of your Reiki journey.