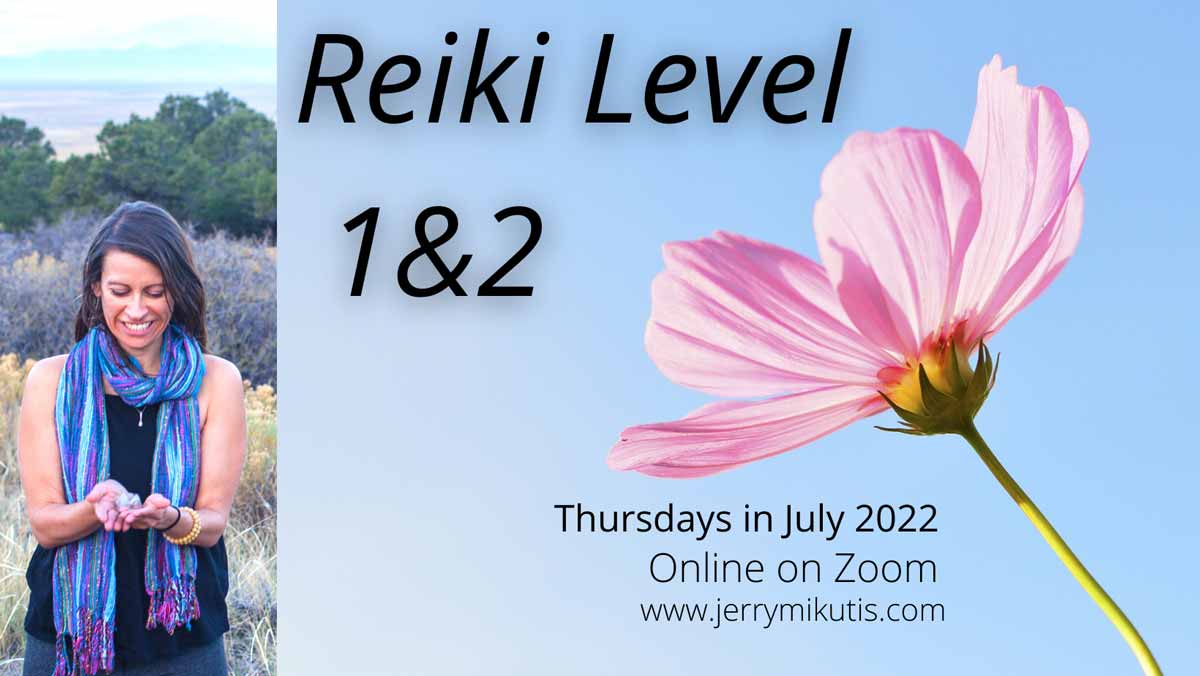 Reiki Chicago Level 1 & 2 Certification Class July 2022
July Reiki Level 1 and 2 Certification Class
Learn the Healing Art of Usui Holy Fire® Reiki
Thursdays, July 7th, 14th, 21st and 28th, 6-9:15PM
Live and Online over Zoom
In July, I will be teaching Reiki in a Reiki Level 1 and 2 Certification class. There are many, many wonderful benefits to taking a Reiki class, Including:
Balances your whole being
Expands your consciousness to the enlightened realms of peace, joy and love
Learn how to give yourself a self Reiki treatment
Learn how to give someone else a treatment, both in person and over a distance
Understanding the Reiki lineage that began with Usui Sensei's moment of enlightenment in Japan in 1922
This course will meet over 4 weeks, for 3 hour and 15 minute sessions, Thursdays in July, 6PM to 9:15PM CST. The class will include lecture, discussions, meditations, placements to the Reiki energy, and practice time.
This class is taught by Jerry, a Licensed Reiki Master Teacher with the International Center for Reiki Training.
This will be a wonderful class. I look forward to being part of your Reiki journey.